Top Ten Tips for creating goals and setting yourself up for success in 2021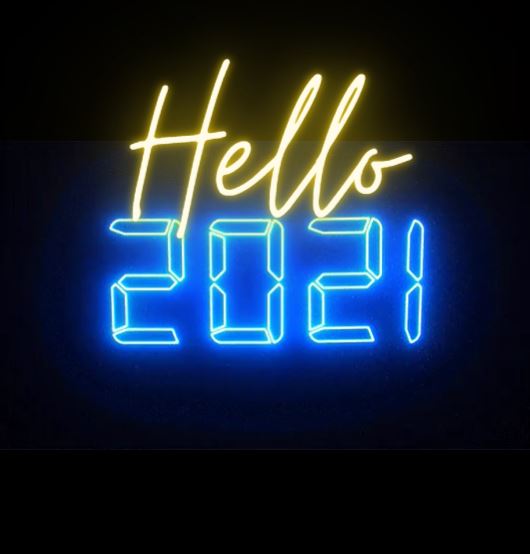 As the clock strikes midnight and 2020 comes to a close, there is a feeling of hope for the upcoming year. Here at Case•it, we want to partner with you in making the coming year productive. Many people will make new year's resolutions and discontinue working towards them before January finishes Here are our top ten tips and best practices for successfully setting goals.
---
Goal Setting 101
---
1. Make sure the goals you are setting motivate you.
There needs to be value in achieving the goal, if you have a minimal interest then you won't do the work to attain them. When first making your list write down WHY you find worth or want to realize the objective set.
2. Be SMART about your goal setting.
Use the acronym SMART:
Specific- it provides direction
Measurable- helps to keep track of how you are doing on your way
Attainable- set goals that will build your confidence, your skillset, and are realistic for you to reach
Relevant- Make sure they are applicable to your life and aligned with your values
Time Bound-Setting a deadline is helpful to let you know when you can celebrate, but be realistic and kind to yourself.
3. Keep Balance in mind
It's important to be goal orientated and push ourselves to new levels. There is also the importance of taking time to rest and reflect on what was already accomplished. If you need an extension on the original timeline set on achieving a goal grant it to yourself. The meaning of being truthful on when and how to achieve your goal is about accepting yourself as having limitations, listening to your body and your mind. Most of all are considerate to yourself.
4. Listen to yourself, and ask others for feedback
Set aside time to check in with yourself and others. This could be internal feedback, or if you are working with a coach, tutor, or guide ask for feedback on how to be more effective in working towards your goal. It might save you from hitting a plateau or if you hit a plateau it might allow you to get to the next steps of meeting your goal.
5. Have an optimistic approach
Hope and optimism can have a meaningful influence on our journey to achieving success. It will allow you to see the silver linings during challenging moments on your path to meeting your goal.
6. Be Flexible
Things always won't go as planned. Allow yourself to adapt as necessary so that you can persist and sustain your efforts to achieving your target.
7. Have the right tools
Let's say your goal is to get organized or to improve your grades, make sure you research and test out different tools and ways that can help you hit your goal. Create a list of what you need, and what are the steps to accomplishing your goal.
8. Take it step by step and day by day
After writing out your goal, consider what smaller steps are needed to achieve said goal, have a plan. If you are looking to save funds or improve your health, write out what actions you need to take to make those developments.
9. Believe in your abilities
If you don't trust in yourself to succeed, then who will?  Trust that there will be challenges you face on the way, but you need to know you have all the capabilities to get through them, yes it will be hard, you can do it! By acting you are already on the path to your goal, remember that losses are apart of the process, you just need to adapt and keep attempting until you reach the finish line you set.
10. Share your vision
Communicate your goals with friends, family, colleagues, and ask for help as needed. Having support will help you through challenging moments. It's okay to ask for help.
---
As a bonus, since some of these tips include having the right tools, to welcome in 2021 we are offering up the New Year, New Gear Sale! Use coupon code newgear2021 for 21% Off your purchase & FREE SHIPPING!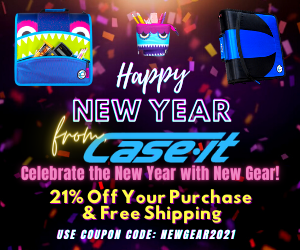 Happy New Year! May it be filled with hope, success, good health, and organization!